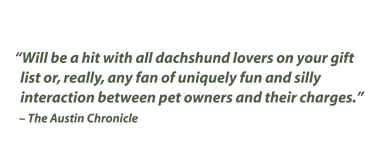 Best in Show meets Hands on a Hardbody…a documentary exploring the deep complexities and dynamics of the annual Wiener Dog (aka Dachshund) Races and Costume Contest in Buda, TX. Hilarious and touching, this film takes a look at small town America having good, clean, competitive fun. Entertainment for all ages and animal lovers everywhere! Featured on CBS Sunday Morning News, NBC, and PBS, it has also been recommended as one of the Best DVD Gifts by the Austin Chronicle!
This 25-minute Special Edition movie also includes 23 minutes of Bonus Features: 
• More Wiens on the Run
• Everybody Loves a Wiener
• Wiens Behind the Scenes!
A portion of all proceeds goes to the Buda Lions Club and select non-profits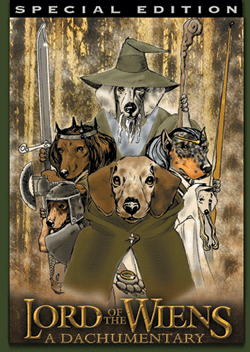 BUY THE NEW SPECIAL EDITION DVD!
Buy Now
"You will walk away from this film with an appreciation of small town America…and a strong urge to go out and rescue a wiener dog."
The Austin Chronicle